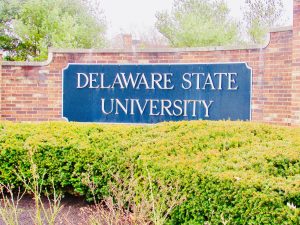 For many students attending the Delaware State University or Wesley College, this is their first time away from home. Sometimes good kids that are away from their supportive circle of close friends, relatives and neighbors at home get into serious legal trouble that they cannot talk themselves out ofsuch as DUI, drug charges or assault. When that occurs, I advise the parents of out-of-state students to retain an experienced criminal defense attorney who knows Delaware law and understands how the Delaware police and court systems work. I am attorney John R. Garey, skilled criminal defense lawyer in Dover, Delaware. I have more than 30 years of experience on both the prosecuting and criminal defense sides of the law. I spent the first 15 years of my legal career as a prosecutor for Kent and Sussex counties in Delaware. In 2003, I opened the law offices of John R. Garey, because I wanted to devote my legal career to helping peoplethe original reason I became a defense lawyer. I understand that your college student has his or her entire life and career in front of them. That is why I am committed to protecting the rights of college students accused of serious crimes such as theft, burglary and possession of prescription narcotics. Foreign language interpreters are available. Free initial consultation about your juvenile crime case. Contact me to arrange a free consultation as soon as possible. We can discuss your son's or daughter's charges in my law offices or consult by telephone if you live out of the Dover, Delaware, area. Call 302-744-9290.
With an office in Kent County, Delaware I serve the accused throughout Delaware including NCCO, Kent County, Sussex County, the University of Delaware and Delaware State University.
Defending your child against serious criminal charges
I aggressively defend your college student against charges including:
Because many college students are from out of state and in trouble for the first time in their lives, I am willing to take extra steps in their criminal defense case, including meeting with them personally in jail and arranging bail, if necessary.
For a free initial consultation, contact my office in Dover, Delaware. Your son or daughter's future is at stake.