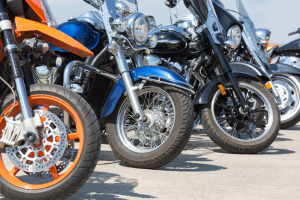 Motorcycle DUI Defense Lawyer In Delaware
In Delaware DUI laws are the same for someone operating a motorcycle as someone operating a car or truck. Owning and riding motorcycle may be a fun, exciting and thrilling method of transportation but you must still obey drunk driving laws in Delaware when driving a motorcycle. If you are riding a motorcycle in Delaware and your blood alcohol content (BAC) is above the legal limit of .08 you may be arrested for driving under the influence. Also, riding a motorcycle while drunk is exponentially more dangerous than driving an automobile should you be involved in an accident. In court, the prosecution may seek to impose harsher penalties on motorcycle riders arrested for DUI. Being charged with DUI while riding a motorcycle in Delaware it is a very serious matter and should not be taken lightly. You do have rights and it is a wise move to consult with a skilled and experienced Dover, Delaware Motorcycle DUI Attorney. Call The Law Office of John R. Garey at 302 744 9290. Or, email Mr. Garey here.
With an office in Dover, Delaware I serve those facing criminal, DUI and traffic crime charges in NCCO, Kent County and Sussex County.
Motorcycle DUI Laws In Delaware
While operating a motorcycle in Delaware you can be pulled over by the police for driving behaviors such as:
Excessive Speeding
Unsafe Or Abrupt Lane Changes
Spinning Your Wheels/Peeling Out
Showboating/Wheelies/Endo's
Improper Signaling
Swerving
Motorcycle Helmet Law Violation
If you get pulled over for any of these, or other traffic violations and have been drinking you can be arrested for DUI in Delaware.
How Dover Delaware Motorcycle DUI Defense Lawyer John R. Garey Can Help You
Getting charged with, and being convicted of, a Motorcycle DUI in Delaware is expensive, frustrating and time consuming. There are court costs to be paid, attorneys fees to be paid, fines to be paid, possible restitution if there was property damage and perhaps jail time. If convicted your license will be suspended or possibly revoked. Your life will become extremely complicated and inconvenient for a long time following the DUI conviction as you will have no way to get to work, school or other necessary destinations. With your independence stripped away a DUI can make you susceptible to losing much more than just your license. Retaining an experienced Dover Delaware Motorcycle DUI Attorney can help significantly. They will make sure your rights are protected, they will review the facts surrounding your arrest and make sure the police officer conducted all field sobriety tests properly. If possible, your charges may possibly be dismissed or reduced with the help of a skilled Harrington Delaware Motorcycle DUI Attorney.
Contact A Kent County Delaware Motorcycle DUI Attorney
Working with a Delaware Motorcycle DUI Lawyer is a good idea regarding your DUI case. Mr. Garey will make sure your rights are protected every step of the way. Call Delaware DUI Defense Attorney John R. Garey at 302 744 9290. You can also email a Dover Delaware DUI Lawyer by clicking here. With many years serving those charged with DUI in Delaware he will tenaciously defend your rights while attempting to keep the negative consequences of your pending drunk driving charges to a minimum.
The Law Office of John R. Garey proudly serves those accused of DUI throughout Kent County, Delaware and Sussex County Delaware. Within these counties he serves all cities, towns & suburbs in including, but no limited to, Smyrna, Dover, Milford, Harrington, Kenton, Little Creek, Seaford, Georgetown, Millsboro, Milton, Lewes, Rehoboth Beach, Dewey Beach, Bethany Beach, Fenwick Island, Ocean View, Laurel, Delmar and Dagsboro.