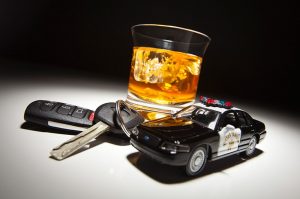 Even if nobody is harmed as the result of driving under the influence, it is still treated as a very serious crime in Delaware. It may seem like every celebrity gets away with DUI on a regular basis, but the truth is that it requires a specialist law firm for anybody to contest charges of DUI, no matter who they are! Let our Delaware DUI defense lawyers help you through this trying time. They offer free consults and will handle all aspects of your DE DUI charges i.e. the criminal side and the DMV hearing. A DUI arrest can be a very serious matter on a persons criminal record and can impact their ability to get certain jobs, to receive loans, or even to maintain their drivers license. You can fail to do everything possible to avoid a DUI, as these court records will stay with you for the rest of your life whether you remain in Delaware or not. There is no commonprofile of someone who might get charged with DUI. In fact, DUI often happens by accident. A man or a woman, husband or wife, teens, boys and girls can all end up dealing with serious legal consequences in Delaware when they drive under the influence. That being the case, it is a good idea to understand the basis of the laws. Please contact my Delaware DUI law firm by clicking here. Or visit @delawarecriminallawyer to arrange a free case review.
With an office in Dover, Delaware I serve those facing all types of DUI charges in all of Delaware: New Castle County, Kent County & Sussex County as well as Delaware State University and University of Delaware.
DUI Attorney in Delaware
If you are reading this, you or someone in your family has probably already been pulled over and charged with drunk driving. Your next decision about hiring a DUI defense attorney may be one of the most important decisions of your life.
Foreign language interpreters are available
Free initial consultation about your drunk driving defense case
I am Delaware DUI Defense Lawyer John Garey. While serving as a prosecutor for 15 years in the Office of the Department of Justice for Kent and Sussex County, Delaware, I prosecuted hundreds of DUI cases. My experience since leaving the prosecutor's office to become a criminal defense lawyer has taught me that many good, hardworking and honest people make the simple mistake of drinking just one too many and trying to drive. Most people charged with DUI in Delaware have never been in legal trouble before and think they can simply handle the problem by themselves. The best time to call an experienced defense attorney was the minute you were pulled over. The second best time is right now.
Delaware DUI Charges
DUI charges in Delaware and in many other jurisdictions are levied on the basis of a persons bblood alcohol level at the time they were stopped. Each state and jurisdiction may have some different standards, but here are the current Delaware standards as of the time of this writing:
Any motorist aged 21 or older: BAC of .08%
Any motorist aged under 21: BAC of .02%
Any motorist driving a commercial vehicle: BAC of .04%
As you can see, the standards for anyone driving a commercial vehicle such as a big rig or other large truck are much more strict than standards applying to other motorists. It is much harder for commercial drivers to accidentally cross the line when it comes to DUI.
DUI Defenses in Delaware
It is never a good idea to handle DUI defense yourself. The negative consequences of a conviction even on a first offense can be very serious. You deserve an aggressive defense from an experienced Delaware DUI defense lawyer.
DUI Defense Lawyers Serving All Of Delaware
Since I left the prosecutor's office and opened the Law Office of John R. Garey in 2003, I have focused on helping good, hardworking people get through the legal mess that a drunk driving charge can be. My goal is always to help you stay out of jail and to help you keep your driver's license. I handle everything. In addition to court hearings, I will handle your DMV hearing so you won't even have to attend.
If you're an out-of-state college student attending Delaware State University or Wesley College is facing an underage DUI arrest or another college student crime related to drinking, I can step in with hard-hitting criminal defense.
I provide aggressive representation for all matters related to drunk-driving criminal charges and DMV hearings to protect your license:
Motions to challenge probable cause
Challenges to field sobriety test, blood and breath test results
All court hearings
DMV license revocation hearings
Provisional driver's licenses
Related traffic violations, including driving on a suspended or revoked license
DUI Testing In Delaware & Your Rights
In Delaware, motorists suffer under the burden of a law known asimplied consent.b This means that sanctions can be leveled against you immediately if you choose to refuse to take a chemical sobriety test. As of the time of this writing, refusal is considered an offense which results in the automatic revocation of your license for one year for each instance.
Drunk Driving Arrests
If you are arrested for DUI, there is no minimum jail time for the first offense. However, should you be arrested for a second DUI offense, there is a strict mandatory minimum of sixty days in jail in Delaware. This is followed by a one-year jail term on the third offense.
It is important to understand that, should you be charged with and convicted of driving under the influence in Delaware, the charge will be considered relevant to future sentencing throughout the rest of your lifetime as a Delaware citizen. This has several serious repercussions: It may become more difficult for you to contest other traffic violation cases, for example.
Reducing DUI Charges In Delaware
If you have been charged with DUI but there was no accident involved, you may sometimes be able to have the charge reduced to reckless driving in Delaware. Reckless driving is considered to be a misdemeanor and usually has much less stringent penalties than driving under the influence.
It is most frequently possible to get charges required in DUI cases if you have been found responsible for driving under the influence but were stopped at a routine traffic stop or otherwise prevented from driving a long distance under impaired circumstances. It will not be possible to make this kind of plea agreement if the DUI resulted in injury or death.
Your previous driving record is also very important when it comes to handling DUI cases in Delaware. If you already have any previous convictions for DUI, then you will not be able to make such an agreement. However, if you have a strong record of due care as a Delaware motorist, it is usually possible for judges and prosecutors to understand that a single lapse in judgment does not represent your past or future pattern of behavior.
In the majority of cases, those convicted of DUI had no intention to drive under the influence and may not have realized that they were impaired. However, if you are found to be over the legal limit for blood alcohol level, lack of prior planning or foreknowledge will not help your defense. You should speak to a licensed Delaware DUI lawyer or attorney right away.
Driving Under the Influence in Delaware
Your blood alcohol level at a given time will depend upon a wide variety of factors including the types and number of drinks you have had, the time spent since the last time you had a drink, your weight, and your gender. Remember that a .08% BAC represents a maximum and it is not indicative of the point at which you begin to be impaired: You can begin to become impaired at .04% BAC or even less.
As little as two cans of beer can be enough for some people to find themselves over the legal limit. Virtually any strong liquor will immediately cause most people to surpass the limit in Delaware. It is important to plan ahead and ensure you will not be placed in any situation that may endanger yourself or others.
What To Do If Pulled Over For DUI In Delaware
A DUI is a crime anyone can commit. With that many people do not know what to do when you get pulled over for DUI or any impaired driving charge. However, by following these steps, you can protect yourself and your rights. It is important to seek the advice of an experienced Dover, Delaware impaired driving defense attorney.
STEP 1 – Pull over in a calm, normal manner.
When pulling over remember to use your turn signal, pull over immediately, and come to a complete stop. Please bear in mind that when you're pulled over for DUI everything about the stop is being recorded. This includes any erratic driving behaviors once the cop is behind you.
STEP 2 – Be polite, courteous and respectful at all times.
The dialogue between you and the officer is most likely being recorded.This includes audio as well as video recordings. You don't give anyone that watches the video down the road any reason to believe you were being rude, unreasonable, or drunk. Always address the officer as "sir or ma'am" and do not, at any point, become combative with the officer.
STEP 3 – Do not admit to drinking.
After pulling over, you must provide the police officer with your name, driver's license, registration, and car insurance details, however, you do not have to answer any incriminating questions they ask you. For example, "how much have you had to drink tonight?" You do NOT have to answer this question. In fact, it is in your best interest to remain silent and avoid saying anything. Again, the conversation is being recorded, so any admission that you were drinking can and will be used against you in court.
NOTE: the biggest problem with admitting to drinking is how non-specific it is. The officer will ask you to admit to how much you've had to drink, but will not ask follow-up questions like: "what kind of alcohol, what size drinks, when did you consume alcohol, did you eat anything?" It is legal to drink and then drive in New Jersey and Pennsylvania. What is illegal is drinking and then driving impaired. So, if you do admit to drinking, make sure to explain what kind of alcohol, when you drank it, over what course of time you drank it, and whether you had anything to eat with it.
STEP 4 – Do not submit to any field sobriety tests.
Police can ask you to step out of your vehicle, however, they cannot force you to perform field sobriety tests. These tests are completely voluntary. When an officer asks you to step out of your vehicle you need to comply (but do not use your door or vehicle for balance when exiting). Once out of your vehicle, respectfully refuse to perform all field sobriety tests. Simply explain: "my lawyer told me to NEVER submit to these tests."
NOTE: never perform field sobriety tests, because they are very difficult and very specific balancing tests. If you have poor balance, you will definitely fail these tests. This is regardless of how much alcohol consumed. Even if you have great balance, you will still fail these tests, because of how difficult and specific they are. Medical conditions such as diabetes, low blood sugar and neurological disorders can make it almost impossible to pass these tests even if completely sober.
STEP 5 – Do not submit to taking a chemical test (breath, blood, or urine).
When pulled over for DUI or DWI, politely decline when the officer asks you to take a breath, blood, or urine test, if you have been drinking. Why? For many reasons: 1. Breath tests produce unreliable results all the time for many different reasons. 2. The officer is going to arrest you for DUI regardless of if you take a chemical test. This is true if even if you blow under the legal BAC limit of .08%. 
After you refuse to take the chemical test, you will be subjected to a mandatory minimum drivers license suspension for refusing to take the test, BUT, you will have to serve minimum court-ordered suspension, anyways, if you are ultimately convicted of DUI. So there is little to no incentive to take a chemical test.
Please note that, if you do take a breath, blood, or urine test and the results come back above the legal limit, it does not mean you are guilty of DUI or DWI. There are still many defenses that can be raised.
STEP 6 – Do not make any statement after being arrested, especially when placed in the police cruiser.
Many cop cars have microphones and or cameras in the front and back seat of the vehicle. Again, everything you say in the cruiser is being recorded via audio and video.
Remember, you have the right to call an attorney at any point in the above interaction.
Contact Our Delaware DUI Defense Lawyers
You only have 15 days to schedule your DMV hearing in order to protect your driving privileges, even if you have a driver's license from another state. Please contact me for a free consultation to discuss the drunk driving charges against you. You can also call my office in Dover directly at 302-744-9290. Or, you can visit @delawarecriminaldefenselawyers to arrange a free case examination.
Our Delaware criminal defense lawyers serve all of Delaware including Wilmington, Greenville, Claymont, Newport, Stanton, Newark, University of Delaware, Pike Creek, Hockessin, New Castle, Bear, Glasgow, Middletown, Odessa, Townsend, Smyrna, Dover, Delaware State University, Magnolia, Little Creek, Milford, Laurel, Millsboro, Seaford, Milton, Greenwood, Dagsboro, Lewes, Rehoboth Beach, Dewey Beach, Bethany Beach, Fenwick Island & Ocean View, DE.