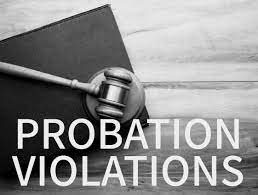 Although specifics vary by state, the essential condition of being on probation is the same across the United States. Probation is a period of official supervision meant to discourage recidivism. In Delaware, most aspects of probation are handled by the state Department of Corrections, which is the same institution that operates correctional facilities like jails and prisons. Most probation officers are affiliated with that entity. If you, your child or loved one are facing a probation violation, or probation violations in Delaware, you stand to lose a lot and a situation as serious as this warrants the help of a skilled Delaware defense attorney handling probation violations in New Castle County, Kent County and Sussex County. Please call Attorney John R. Garey to discuss your case by dialing (302) 744-9290 or email him here.
Probation Violations In Delaware
Probation in Delaware can occur following incarceration or can be imposed separately and in lieu of other penalties such as fines and jail time. In Delaware, probation is much more likely under certain circumstances:
Those who are first-time offenders are far more likely to receive probation than others.
Crimes that do not have a victim are much more likely to result in probation than others.
If the offense, though proven, has extenuating circumstances, they may be taken into account.
If the offender has a clearly positive social and behavioral history to date, this may be a factor.
Title 16 of the Delaware State Code specifies many of the details of probation. Courts may impose, at their discretion, the following probationary periods as penalties for various kinds of offenses:
B Any violent felonies can result in probationary periods of up to two years (24 months).
B Any kind of crime committed against children may result in probation of up to 18 months.
B Certain crimes defined under Title 16 in Delaware can result in probation up to 18 months.
B All other offenses may result in probationary periods of up to one year (that is, 12 months).
Although there is a popular misconception that probation always results in ongoing, direct contact with a probation officer, this is not truly the case. Depending on the type of felony, Delaware probation can take many different forms, ranging to four different categories.
The principal requirement of Category I probation is that an offender make regular progress reports, while Category IV generally requires the offender to remain under house arrest. Over time, an individuals probation category may be amended based on good behavior.
In Delaware, the majority of offenders may be eligible for Category I or Category II probation. However, it is a good idea to seek out the services of a Delaware defense attorney to help ensure that onebs rights are respected during the probation period.
In many cases, an experienced probation violation attorney can negotiate with the probation officer for a modification of the officer's recommendation resulting in less severe penalties if you are determined to have violated probation.
In drug crimes cases, a probation violation will almost certainly result in a sentence of incarceration and in-patient drug counseling and rehabilitation. It is far better to comply with the terms of your probation on the outside than it is to violate your probation and end up finishing rehab in jail.
Probation Violation: the Process
If your probation officer thinks you have violated the terms of your probation, he or she will file a violation report with the court. As a result of the probation violation report, you will be required to appear in court, where a judge will determine if you truly violated the terms of your probation and what the appropriate sanction is.
It is wise to consult a Wilmington, DE criminal defense lawyer as early as possible because a probation violation defense lawyer can be helpful at every stage of this process. Your attorney can negotiate with the probation officer before the violation report is filed and can appear on your behalf at the probation violation hearing always with the intent of arguing on your behalf, explaining any extenuating circumstances, and seeking to minimize the penalties associated with a violation.
Foreign language interpreters are available
Free initial consultation about your criminal defense case
Contact A Dover, Delaware Attorney Handling Probation Violations
Contact me today to schedule a free consultation regarding your case. My office in Dover, Delaware also welcomes your direct phone calls. You can reach us atB 302-744-9290. Or, you can visit @delawarecriminaldefenselawyers to arrange a free case examination. 
Our Delaware criminal defense lawyers serve all of Delaware including Wilmington, Greenville, Claymont, Newport, Stanton, Newark, University of Delaware, Pike Creek, Hockessin, New Castle, Bear, Glasgow, Middletown, Odessa, Townsend, Smyrna, Dover, Delaware State University, Magnolia, Little Creek, Milford, Laurel, Millsboro, Seaford, Milton, Greenwood, Dagsboro, Lewes, Rehoboth Beach, Dewey Beach, Bethany Beach, Fenwick Island & Ocean View, DE.