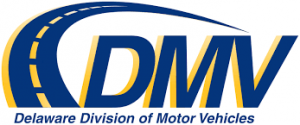 Until faced with driver's license suspension or revocation, we often forget that driving is actually a privilege and not a right. The Department of Motor Vehicles (DMV) can suspend or revoke a driver's license including a commercial driver's license (CDL) for many different reasons. However, you have the right to fight back against license suspension or driver's license revocation and it is almost always worth it. Please contact my Delaware traffic ticket law firm for a free case review. I handle revoked drivers license hearings, driving while suspended, DUI cases and all other traffic crimes.
With an office in Dover, Delaware I am centrally located and serve all of New Castle County, Kent County and Sussex County, DE.

My name is John Garey, and I am a Kent County DMV hearings lawyer who has practiced criminal law in Delaware for more than 20 years. I have 15 years of experience as a prosecuting attorney, which gives me special insight now in my work as a criminal defense lawyer. Contact my office today to schedule a private and complimentary consultation regarding a DMV hearing related to DUI or another traffic crime.
* Foreign language interpreters are available
* Free initial consultation about your criminal defense case
Driver's license suspension will put a black mark on your motor vehicle record and may result in increased car insurance rates. If you are a commercial driver with a CDL, the impact of suspension on your livelihood cannot be overestimated.
The DMV has the authority to suspend or revoke a driver's license in a number of situations:
Too many traffic points on your license
Vehicular assault or vehicular homicide
If you want to fight the suspension, you must request a hearing within 15 days of the suspension notice. The suspension hearings have two primary purposes. The first and most important is to help you keep your license until the criminal case against you is resolved. The second purpose is to give your criminal defense attorney an early look at some of the evidence against you, which allows your lawyer to build a stronger defense on your behalf.
For aggressive and intelligent help with suspended driver's license defense, contact my Dover criminal defense law office today.