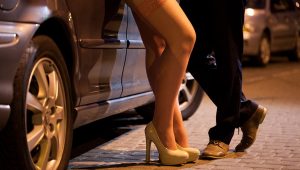 When you, or your child or spouse, has been arrested and jailed for a crime in Delaware, being released from custody is a top priority. In most criminal cases, in order to be released, bail must be posted. The amount of the bail, and which form it will take, depends on several factors – all determined by a judge. If you, or a loved one, have to prepare for a Delaware bail bond hearings it is best to speak with an experienced Wilmington, Delaware criminal defense attorney. No one wants to spend more time in jail than is necessary. A knowledgeable Delaware defense attorney may be able to get the bail reduced or lowered and can also put you in touch with a reputable bail bondsman if necessary. Whether your crime was a relatively minor summary offense or a more serious felony charge, a defense attorney can be a very valuable asset at your bail bond hearing. We do our absolute best to help people retain their rights and freedom so they can go on with their lives – returning to their jobs and their families and begin fighting for their future. Our Dover, DE criminal attorneys re personally available to accept client calls on a 24/7 basis and consultations are free of charge. Please click here to arrange a free initial consultation.
WHAT IS A BAIL BOND HEARING?
A bail bond hearing is necessary for the court to determine if bail is necessary in your case. If the answer is yes, then the hearing also helps to determine what type of bail and for how much it should be set.
Setting a bail bond makes it more likely that the accused will show up for their scheduled court appearances because failure to do so will result in a forfeiture of the bond and issuance of a bench warrant for their arrest.
In cases involving misdemeanors and felonies, the hearing will occur and bail will be set by a magisterial judge in the district in which you are being held.
In Delaware, you are not entitled to bail if you are charged with a crime that is punishable by life in prison.
There are three types of bail to be considered in criminal cases. They include:
Secured Bail

If the judge decides upon secured bail, you must pay in cash or collateral at the time the bail is set in order to be released from custody.

Unsecured Bail

If the judge decides upon unsecured bail, your bail will be set and you will be released from custody without the obligation to pay cash or collateral at the time of your release. However, if you fail to appear in court, or violate the terms of your bail in any way, the full amount of your bail comes due immediately.

Release on Recognizance (ROR)

If the judge decides upon ROR, you are released from custody without payment of bail. However, should you fail to appear in court on your scheduled court date, or violate the terms of your release in any way, you can be apprehended and put in jail.
Assuming you do not violate the terms of your release and you appear in court as required, the bail bond you posted will be returned to you. However, if you violate your bail bond, you will forfeit the entire bond, or be forced to pay in full, and risk jail time as well.
Most people will pay their bail in cash, if possible. If they do not have enough cash available, they can post collateral as payment, such as a piece of property. If the accused does not have access to cash or collateral, they can hire a bail bondsman to help.
A bail bondsman is hired for a fee by the accused. The bail bondsman then acts as the collateral. Should you fail to make your court appearance or violate the terms of your release, the bail bondsman must pay the court, and in return, they can apprehend you, bring you to jail and go after you for the money you owe.
HOW DOES THE COURT DETERMINE A BAIL BOND?
The court assesses many factors when determining an accused's bail. The bail is the court's only form of insurance to get defendants to appear, so it plays an important role in the criminal process.
However, the 8th Amendment to the Constitution requires that bail bonds not be excessive.
The goal of the hearing is to balance the needs of the court with the needs and circumstances of the accused.
Some factors the court considers when determining the amount and type of bail bond include:
The seriousness of the crime committed by the accused
The likelihood of the accused to appear in court
The risk to the general public if the accused is released
The ties the accused has to his/her community
How much money, or total assets, the accused has access to
Prior offenses
Prior bail bond violations
Normally, a bail bond hearing occurs for the more serious crimes with charges of misdemeanor and felony. The less serious crimes, like most summary offenses, the accused will receive notification of their charges in the mail and bail, if any, will be set at the preliminary hearing.
In some cases involving less serious crimes, if the accused is considered a flight risk or lives outside of Delaware, the court will have an immediate arraignment and bail bond hearing. Again, this is the court's only insurance that the accused will appear for their court appearance, so they will move quickly if necessary.
Generally speaking, however, the more severe the crime, and any negative history the accused may have, the higher the amount of the bail bond. Relatively minor crimes committed by persons who have ties to their community will be less likely to have to pay a bail bond to be released.
NON-MONETARY BAIL
In almost all cases, the accused will have other, non-monetary, terms of their release. These non-monetary terms are part of the bail bond and if they are not adhered to, will be a bail bond violation. A bail bond violation can also lead to forfeiture of the bail paid and jail time.
Some of the most common non-monetary bail includes:
No drugs or alcohol
No further criminal arrests or legal violations
No contact with any victim(s) and/or witness(es)
Having an aggressive and compassionate criminal attorney present at a bail bond hearing can be extremely valuable. They can argue on your behalf and ensure that the bail bond being set is proper, or possibly lowered.
In addition, an attorney can help you prove to the court that you are not a flight risk, or a risk to the safety of your community.
Facing criminal charges is stressful. Worrying about how to post bail and whether or not you will have to await trial in jail only adds to your trouble. Seek the help of a qualified and experienced defense attorney immediately to help ease some of your stress and worry.
Our Wilmington, Delaware criminal lawyers provide compassionate counsel and will listen to your side of the story with understanding and empathy, not judgment, reproof or apathy. They will aggressively seek action to make sure you can await trial at home.
We are personally available to our clients. Our University of Delaware bail bond attorneys will aggressively seek to prove your innocence and have your charges reduced or dropped.
Our Newark, DE criminal defense lawyers routinely handle bail bond hearings and are skilled negotiator and excellent trial attorneys. They're not afraid to take your case to trial if together you both determine it is the best option. They have the experience in winning tough cases and works aggressively to defend your rights, every step of the way.
Hiring an aggressive attorney who understands the Delaware legal system could help in protecting your freedom and your future. A skilled Delaware State University defense attorney could significantly reduce the fines you might have to pay or the maximum penalties in prison or other penalties.
Our Dover, Delaware criminal defense lawyers will attack your criminal charges in order to protect your good name. Have a sound and solid case prepared by Newark Defense Attorney John R. Garey and his legal team so they can fight for your rights. Or, you can visit @delawarecriminaldefenselawyers to arrange a free case examination.
Our Delaware criminal defense lawyers serve all of Delaware including Wilmington, Greenville, Claymont, Newport, Stanton, Newark, University of Delaware, Pike Creek, Hockessin, New Castle, Bear, Glasgow, Middletown, Odessa, Townsend, Smyrna, Dover, Delaware State University, Magnolia, Little Creek, Milford, Laurel, Millsboro, Seaford, Milton, Greenwood, Dagsboro, Lewes, Rehoboth Beach, Dewey Beach, Bethany Beach, Fenwick Island & Ocean View, DE.